PBS North Carolina presents a special preview screening of SHOW MUST GO ON!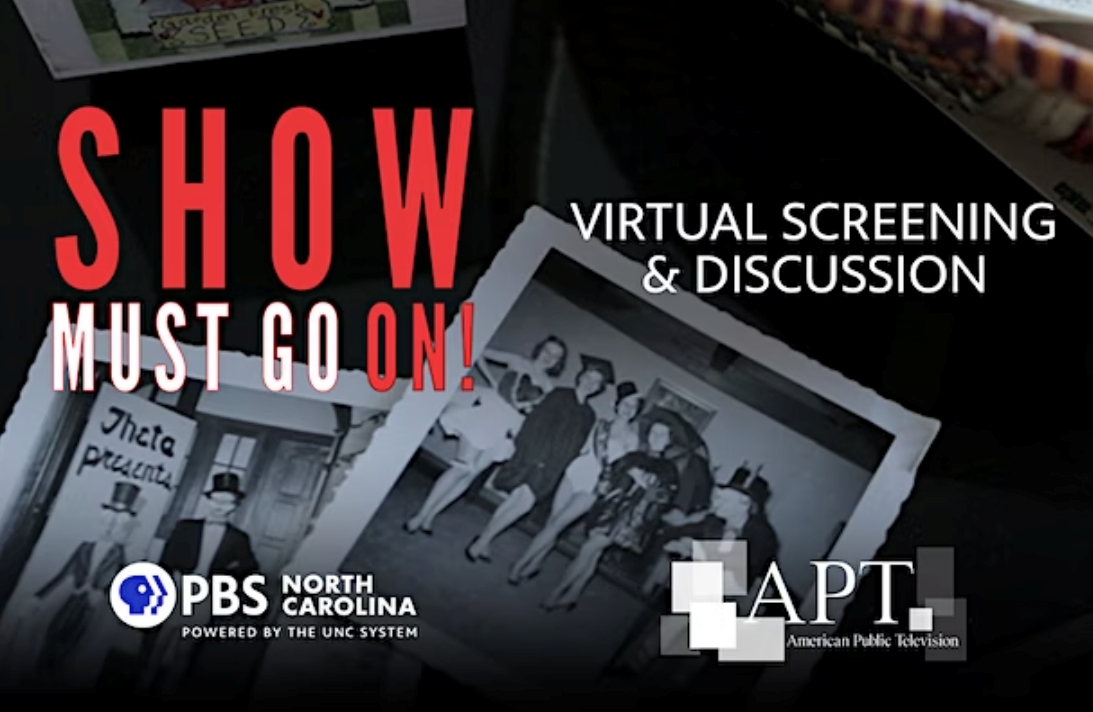 Jeremiah R. Jones, writer and director, takes us to The Cedars of Chapel Hill where four women who choose a life filled with friendship, laughter and purpose, show us a new way of looking at the years ahead and that it is never too late to reinvent yourself.
This special event begins with a preview screening of a light-hearted and uplifting documentary, SHOW MUST GO ON!
Following the screening, you can participate in a virtual discussion and Q&A with the stars featured in the film and the filmmaker, J.R. Jones, by entering your questions in the virtual chat feature.
Virtual discussion and Q&A guests:
J.R. Jones, producer/director, SHOW MUST GO ON!
Pat Beyle
Karen Cooper
Mary Crabill
Jane Hauser
Virtual Event Details: Thursday, September 15, at 7 PM
Performing in front of sold-out audiences as the comedy musical act "Hot Stuff," these ladies bring joy to others and one another. Against the backdrop of preparing for their final comedy show, the engaging members of "Hot Stuff" reflect on their journeys of finding their independence, hidden talents, and their true selves while in living a retirement community.
Our story takes place at The Cedars, a retirement community in Chapel Hill, North Carolina. There we meet Jane, Karen, Mary and Pat. These four friends have had many roles in life (housewife, mother, teacher, musician, adventurer) and discovered that each has made them the resilient woman they are today. Experiencing difficult transitions and loss they have each found a new beginning for themselves.
Against the backdrop of preparing for the final show together, they reflect on their journeys of discovering their hidden talents, giving us a new way of looking at the years ahead and the value they hold.
SHOW MUST GO ON! premieres on Thursday, September 22, at 10 PM, on PBS NC. The film SHOW MUST GO ON! is distributed by APT, American Public Television.
Funding for the film, Show Must Go On! is provided by the Aging Life Care Association—inspiring excellence in the field of Aging Life Care management and making a meaningful experience by helping older adults age well. Learn more at aginglifecare.org.