Discover the Many Ways to Stay Fit, Have Fun and Make Friends at The Cedars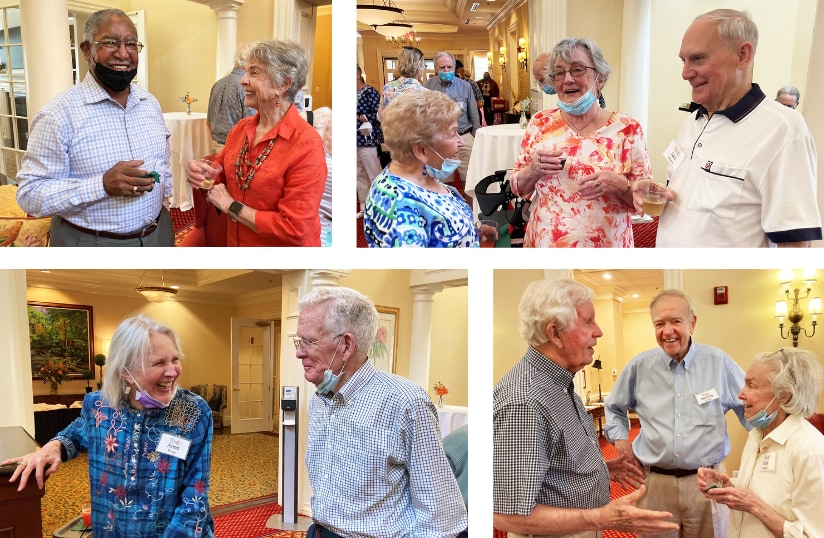 The Cedars of Chapel Hill is an elegant and vibrant retirement community committed to helping residents maintain an active and healthy lifestyle. Located in the heart of Chapel Hill, North Carolina, The Cedars offers numerous amenities and activities to help residents stay fit, have fun and make new friends.
Whether you're interested in pursuing new hobbies, participating in group fitness classes or simply socializing with like-minded individuals, The Cedars has something for everyone.
One way to stay active is by participating in fitness classes and workouts. The Cedars offers a variety of fitness classes, such as yoga, Pilates, tai chi and more. These classes are a great way to try something new, get in shape and meet other residents.
Besides the spa, indoor saltwater lap pool and full-time activities coordinator, there is also a fitness center with treadmills, stationary bikes and weight machines for those who prefer to work out independently.

In addition to structured workouts, outdoor amenities include walking and biking trails, croquet on the great lawn and nearby courts for sports like tennis and pickleball. These options provide a picturesque setting for your activities and allow for ample fresh air and sunshine.
But it's not all about physical activity – there are plenty of opportunities to have fun and socialize. The Cedars frequently hosts events and social gatherings, such as concerts, movie nights, happy hours and dinners. These events are a great way to relax and have a good time with your neighbors.
There are clubs and groups for hobbies and interests, such as gardening, art, bridge, writing and book club, bird watching and many more. These groups allow you to share your passions with others and make new friends with similar interests.
With a built-in support system of neighbors and staff, you'll never have to worry about being bored or isolated. Instead, many residents form close bonds with their neighbors and consider them an extended family.
If you are interested in joining our community, we encourage you to look at all the many opportunities to stay active, healthy and engaged!