Choosing a Life Plan Community: 10 Essential Questions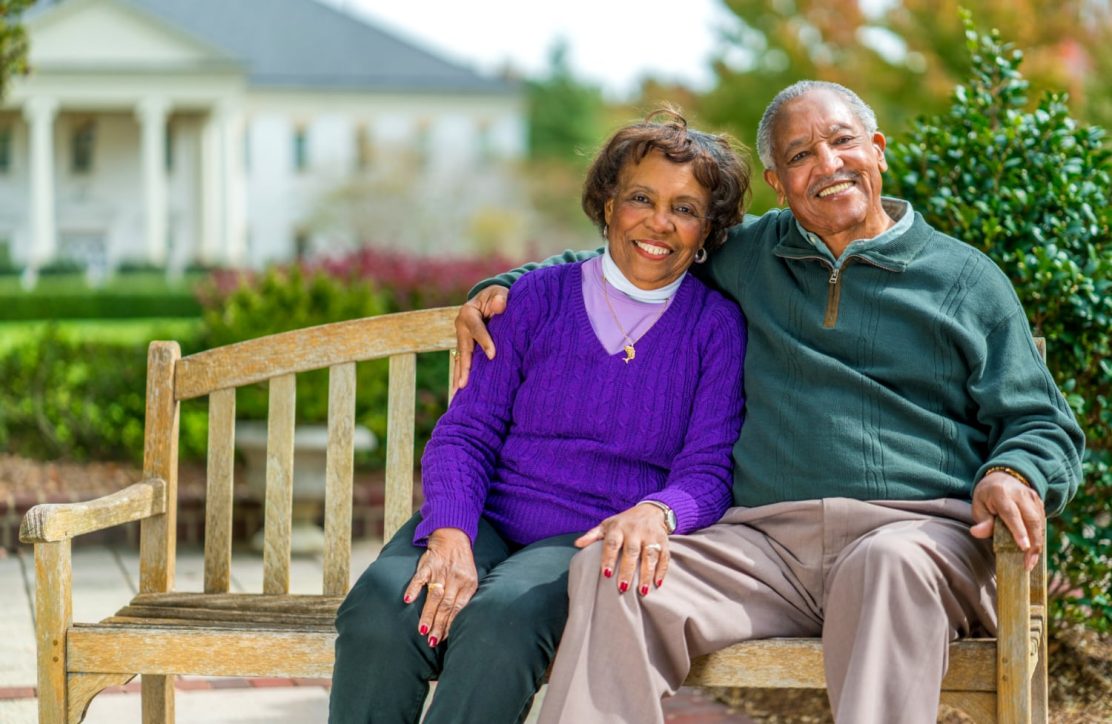 Choosing a Life Plan Community is a significant decision for older adults and their families. However, deciding which community will provide the best care, support, and lifestyle for your needs can be overwhelming, given the multitude of options available. To make this decision more manageable, it's essential to ask the right questions. In this article, 'Choosing a Life Plan Community: 10 Essential Questions' will help you make an informed decision.
1. Is the community conveniently located near family, friends, healthcare and other amenities?
Location is important when looking for a Life Plan Community because it can significantly impact your daily life and access to amenities and services.
Here are a few reasons why location matters:
Proximity to family and friends: If you have family and friends nearby, it can be more convenient for them to visit and for you to spend time with them.
Access to healthcare: Life Plan Communities often offer healthcare services on-site, but it is still essential to consider the proximity to hospitals and other medical facilities in case of emergencies or specialized treatment.
Access to amenities and activities: Consider the activities and amenities you enjoy and whether they are available in the community's location. For example, if you enjoy outdoor activities, you may want to look for an establishment near parks or other natural areas.
Transportation: Consider whether the community is easily accessible by car or public transport and whether it is convenient for you to get to and from necessary destinations such as the grocery store or doctor's office.
Climate: The location's climate can also be important, especially if you have specific health or comfort needs.
2. What is the community's reputation among residents, staff and the wider community?
Reputation is vital because it can give you an idea of the quality of care and services that the community provides.
A community with a good reputation will likely have experienced and competent staff, clean and well-maintained facilities, and a range of activities and amenities that appeal to residents. On the other hand, a community with a poor reputation may have staff turnover, maintenance issues or other problems that could negatively impact your experience as a resident.
In addition to the quality of care and services, reputation can reveal the community's financial stability. A community with a good reputation will likely have a solid financial foundation, which
can give you peace of mind knowing that your investment in the community is secure. Conversely, a community with a poor reputation may not be as financially stable, which could lead to uncertainty about the community's future and investment.
Overall, reputation is essential when choosing a Life Plan Community because it can give you insight into the quality of care and services you can expect and the community's financial stability. Therefore, it is critical to do your research and consider the reputation of a community before making a decision.
3. Are the living spaces comfortable, attractive and well-maintained?
Accommodations are important because they can significantly impact your quality of life and daily routine.
There are typically several different types of accommodations available in a Life Plan Community, including:
Independent living apartments or houses: For seniors who can live independently and need minimal assistance with daily activities.
Assisted living: For seniors who need help with daily activities, such as bathing, dressing and medication management.
Skilled nursing: For seniors who need round-the-clock medical care and supervision.
It is necessary to consider your current and potential future needs regarding accommodations. In addition, consider factors such as the size and layout of the units, the quality and availability of amenities, and the overall appearance and feel of the community.
Visiting the community and taking a tour can also help you better understand the accommodations and overall atmosphere. Then you can determine if the community is a good fit.
4. Does the community offer a wide range of services and amenities, including dining, social and recreational activities, and transportation?
Services and amenities provide residents with various options for socialization, recreation and healthcare. The services and amenities provided are to meet the needs of residents at every stage of their retirement.
Some examples of services and amenities to look for in a good Life Plan Community include:
Social and recreational activities such as fitness classes, clubs and interest groups, outings and trips, and cultural events
Dining options, including on-site restaurants and cafes
Housekeeping and maintenance services\Transportation services
Health and wellness services, such as access to a healthcare clinic
Beauty and salon services, such as haircuts, manicures and pedicures !
Outdoor spaces, such as gardens, walking paths or parks
On-site educational opportunities, such as lectures or workshops ! Availability of spiritual or religious services
On-site medical care, such as nursing or rehabilitation services
A wide range of services and amenities can help residents maintain an active and fulfilling lifestyle while providing peace of mind and security as they age. They can also help to reduce the burden of managing everyday tasks and responsibilities, allowing Members to focus on enjoying their retirement.
5. Is the community safe and secure, with measures to protect residents and their property?
Because residents may have different levels of care needs and may require assistance with activities of daily living, the community needs to have safety measures in place to ensure that residents are protected and can live as independently as possible.
Some specific reasons why safety and security are essential in a Life Plan Community include:
To prevent accidents and injuries: Residents with mobility issues or other disabilities are more prone to accidents or injuries. Therefore, the community should have safety measures to minimize the risk of accidents, such as handrails in hallways and bathrooms, slip-resistant flooring and well-lit areas.
To provide a secure environment: Some residents, such as those with cognitive impairments or who are physically frail, may be more vulnerable. Accordingly, the community needs security measures to protect residents, such as locked entrances, surveillance cameras and trained staff who can assist with emergencies.
To ensure access to medical care: Many Life Plan Communities have on-site healthcare facilities or offer access to healthcare professionals as needed. The community should have a system to ensure residents receive prompt medical care when needed.
To provide peace of mind: Safety and security measures can provide peace of mind for residents and their families, knowing that the community is taking steps to protect its members' well-being.
6. Are the staff members friendly, helpful and professional? Do they have the training and experience to provide high-quality care and support?
A dedicated and skilled staff plays a critical role in the operation of a Life Plan Community. They ensure that the needs of the residents are met in a timely and professional manner, making them crucial to the community's success.
Staff members are trained to provide a high level of care and support to residents, helping them maintain their independence and quality of life. They also play a key role in promoting community and fostering positive relationships among residents.
Additionally, a well-staffed and trained team can help address any issues or concerns promptly and efficiently, creating a sense of security and peace of mind for residents and their families. This can be especially important in emergency situations or when residents require specialized care or assistance.
Overall, the staff at a Life Plan Community plays a vital role in ensuring that residents have a comfortable, safe and enjoyable living experience.
7. Maintenance and upkeep: Is the community well-maintained and clean, with regular repairs and upkeep?
When choosing a Life Plan Community, it is helpful to consider the maintenance and cleanliness of the community. Here are some reasons why:
Safety and Health: A well-maintained and clean community is safer and healthier for its residents. Regular repairs and upkeep can help prevent accidents, such as slips and falls, and ensure that equipment and facilities function correctly. Additionally, a clean environment can help prevent the spread of germs and illnesses.
Quality of Life: A clean and well-maintained community can contribute to residents' overall quality of life. Aesthetic issues, such as peeling paint or overgrown landscaping, can be unsightly and make residents feel less at home. On the other hand, a well- maintained and attractive community can create a welcoming environment and enhance residents' sense of pride and satisfaction.
Property Value: Finally, a well-maintained community can help maintain or increase property values over time. A visibly cared for and maintained community is more attractive to potential residents, which can help ensure the community's long-term viability and protect residents' investments.
Keeping the community well-maintained and clean, with regular repairs and upkeep, is essential for its residents' safety, health and overall quality of life. Additionally, it can help preserve property values and ensure the community's long-term viability.
8. Does the community offer transportation services to help residents get to appointments, errands and other destinations?
Transportation is necessary when choosing a Life Plan Community for several reasons.
First, as we age, our ability to drive safely may decline, making it challenging to get around. Access to reliable and convenient transportation services ensures that residents can still get to essential appointments, such as medical check-ups or grocery shopping, even if they can no longer drive themselves.
Second, transportation services provided by the community can also help residents maintain an active social life. Many Life Plan Communities offer a variety of recreational activities and events, but residents may need transportation to get to these events. Access to transport can help residents stay connected with their peers, participate in community activities and avoid social isolation.
Third, transportation services can also provide peace of mind for family members of residents who live far away. Knowing that their loved one can readily get to appointments and other destinations can ease their concerns and allow them to maintain a sense of independence.
9. Are various dining options available for different dietary needs and preferences?
Dining options significantly affect residents' health, socialization and overall quality of life. Here are some reasons why having a variety of dining options, with options for different dietary needs and preferences, matters:
Health and Nutrition: Eating a balanced and nutritious diet is essential for maintaining good health, especially for seniors. Various dining options ensure that residents can access a range of healthy and delicious meals that meet their specific dietary needs and preferences, which is particularly important for residents with medical conditions, food allergies or religious dietary restrictions.
Enjoyment and Socialization: Dining is a meaningful social activity that allows residents to connect and form friendships. Various dining options, such as formal dining rooms, casual cafes or outdoor patios, enable residents to choose the setting that best suits their mood and occasion. It also allows residents to enjoy different cuisines and styles of service, making dining a more enjoyable and fulfilling experience.
Independence and Choice: Residents of Life Plan Communities value their independence and autonomy. Having multiple dining options that cater to different dietary needs and preferences allows residents to choose what they want to eat when they want to eat, and with whom they want to eat. This level of choice and flexibility can enhance residents' sense of independence and control over their lives.
10. Does the community allow pets, and are there any restrictions or guidelines in place?
Pets can play an integral role in seniors' lives, providing companionship, emotional support and even physical benefits. Here are some reasons why having a pet-friendly community is an important consideration when choosing a life plan community:
Companionship: Pets can provide seniors with much-needed companionship, reducing feelings of loneliness, depression and isolation. Studies have shown that pet owners have better mental health and well-being than those without pets.
Emotional Support: Pets can provide emotional support and comfort, helping to reduce stress, anxiety and other negative emotions. They can also offer a sense of purpose and responsibility, which can be especially important for seniors who may feel a loss of identity after retiring or moving into a community.
Physical Benefits: Pets can also provide physical benefits, such as encouraging seniors to exercise. Walking a dog, for example, can offer a low-impact form of exercise that can improve cardiovascular health and strength.
When choosing a community, consider whether pets are allowed and, if so, what restrictions or guidelines are in place. For example, some communities may restrict the types or sizes of pets permitted or require residents to provide proof of vaccination and obedience training.
In conclusion, choosing the right Life Plan Community is a big decision that requires careful consideration. By asking these 10 essential questions, you can gain valuable insights into a community's reputation, services, amenities and overall quality of care.
We hope this helps you make an informed decision and find the community that best meets your needs and preferences. If you have any specific questions about The Cedars of Chapel Hill, please don't hesitate to contact us!