Volunteering: A Great Way to Give Back While Benefiting Too!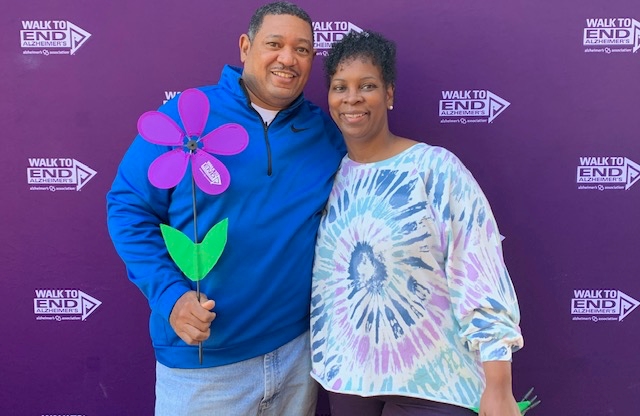 "At the end of the day, it's not about what you have or even what you've accomplished … it's about who you've lifted up, who you've made better. It's about what you've given back." – Denzel Washington.
Volunteering – it is a simple word with an even more straightforward meaning. It is an act of service that blesses both the doer and the receiver. But, more importantly, it is something that anyone can do. It doesn't require a unique set of skills, a special education, a particular age, a specific type of vehicle or home, or a minimum balance in your bank account. But it does require a commodity far more valuable – time.
However, when one is retired and no longer working those 40+ hour weeks, extra time is often available in much larger quantities. And what is one to do with this additional time? Sure, you can use it to travel, trace genealogy, learn a new sport or indulge in any other number of activities, but a great choice that will benefit you and those around you is volunteering.
If you have never given much thought to volunteering, the far-reaching opportunities for giving back may surprise you. From local to global, there are ways you can get involved, make new friends and even do a significant amount of traveling!
So, how can you get involved? There are numerous ways and many organizations that would love to have your help. Here are some great opportunities to check out.
Local Volunteering Opportunities
Nearly every community has needs that volunteers can meet! It could be a helper in a classroom, teaching children or teens basic skills such as reading or writing, or getting involved with the arts and sharing your knowledge of music, dance, painting, etc. Or perhaps tutoring middle and high school students as they prep for the next level of education. Schools are always in need of volunteers. To get involved, you can visit the Orange County Schools volunteer page.
Perhaps your passion is seeing that people are taken care of with the food they need. After all, it's hard to learn or work on an empty stomach! Volunteers across North Carolina help out in food banks, shelters and afterschool meal programs every week, making a big difference in our communities. These essential nonprofits are often manned in large part by volunteers.
Love animals but have someone in your home who can't be around them? Perhaps, you prefer the fun of pets but don't want the full-time responsibility of them. If so, then why not be a volunteer pet sitter or work with a local animal shelter? It might be a fun way to indulge your love of animals, meet new people and make animal friends! Whether you opt to be involved by photographing shelter animals, helping at the kennels, greeting guests, showing off the animals to prospective new owners or being a part of the face of a shelter at public events, the volunteer opportunities are abundant. Learn how you can get involved by contacting Orange County Animal Services.
When disaster strikes, it takes a community to help the people affected get back on their feet. As a result, numerous groups work tirelessly to help. Groups such as FEMA, the Red Cross, Habitat for Humanity, and many others are there to help clean up the mess, pick up the pieces and help people put their lives and perhaps even their homes back together. Whether with these groups or another one of your choosing, disaster relief volunteering is tangibly helping others. And it just might surprise you who is more blessed – you or the people you were there to help!
Volunteering and Travel
If you love to visit new places, then why not combine your love for travel with volunteering? There are many opportunities for this, but here are just a few to consider:
National Park Service: Love exploring the great outdoors? Then, why not volunteer at one of our nation's national parks! With more than 400 to choose from, you can easily find a great travel opportunity and then volunteer to help at a front desk, greeting, leading hikes, sharing history, doing photography or any number of activities. And, when you bank 250 hours' worth of volunteering, you earn a free annual pass to more than 2,000 federal recreation sites.
AmeriCorps: See the country, one neighborhood at a time. Share your skills and make a difference while getting to do some traveling, too! AmeriCorps offers volunteer opportunities to people of all ages and experiences.
Discover Corps: With a motto of "vacations with a purpose," Discover Corps is a way to travel with a knowledgeable team as you give back to the world around you. They offer a variety of trips each year of differing lengths, destinations and goals. So no matter your passion, you are sure to find the perfect vacation with a purpose for you.
Silver Sneakers: Silver Sneakers is a nationwide organization with a surplus of opportunities. Once you join, you not only receive a variety of discounts, but can also take advantage of online classes, fitness classes, nutrition workshops and more. But Silver Sneakers is also about giving back. As such, they can help you find volunteer opportunities that match your interests and background.
Peace Corps for the 50+: With the Peace Corps, you commit to two years, plus three months of training for an opportunity to serve in a different country. You choose the country based on when you want to go and what type of work you want to do. Or, you can let the Peace Corps select the location based on need and your specific skillset(s). It could be an excellent opportunity to give back, but do consider that there will be adjustments – the possible language barrier, less structure, not having a big say in your living conditions and, perhaps, less freedom of movement. But, of course, the benefits are many. Some of these include a housing and living stipend while serving, plus money for acclimating back into life after serving, two paid vacation days per month, medical and dental care, and the best advantage – knowing you are making a difference in the world around you!
If you think that getting involved and giving back is something you would like to do, but none of the ideas listed here have caught your interest, then take some time to check out Volunteer Match. This website is devoted to helping people find volunteer opportunities within a specific area. They have partnered with numerous organizations and more than 130,000 nonprofits, so you are sure to find the perfect spot for you!
There is nothing quite so fulfilling as giving back and knowing you are making a difference. Start getting involved today.