Creating a Legacy Cookbook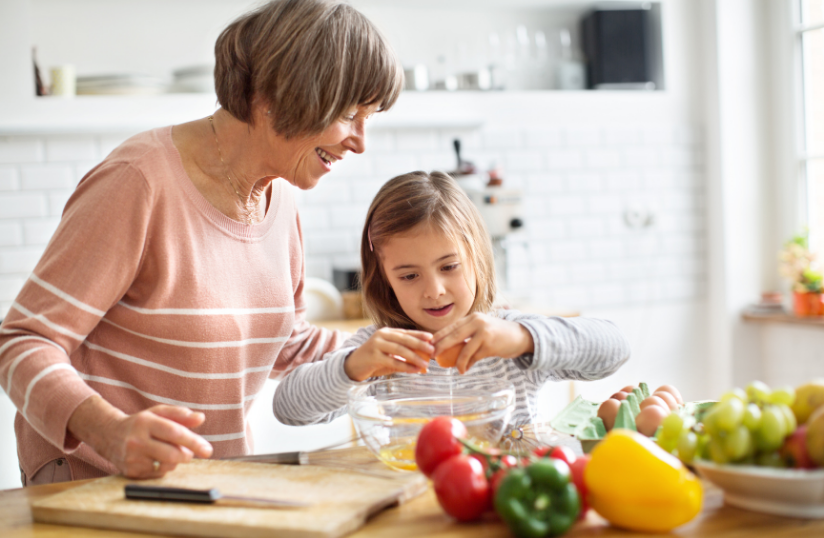 "Cooking is at once child's play and adult joy. And cooking done with care is an act of love." – Craig Claiborne. 
Can you make biscuits like your mother used to make them?
Perhaps you are known for your lasagna, fried chicken, or a particular dessert.
Do family members often ask you for advice about how to do something kitchen related? Then creating a legacy cookbook is the perfect opportunity to share your kitchen know-how and give them a keepsake to treasure. After all, sharing knowledge is a great way to leave your mark on the next generation!
How to Create a Legacy Cookbook
While the thought of putting together a book might seem daunting, it is not that difficult. And thanks to so many tools, both digital and physical now available, you will find creating your heirloom cookbook is quite enjoyable. The hardest part might be in deciding what recipes to include. So, let's get started.
Determine the Format
Unlike in the past, creating a legacy cookbook now means deciding whether you want a physical copy with bound pages or a digital cookbook – website, video, podcast, or even a documentary style. To help you make the decision, consider these factors:
Printed– All recipes will need to be typed, handwritten, or copied and put together in a pleasing layout. It also offers a way to share pictures and anecdotes about your family. Those pages will then need to be bound in some fashion (some companies do this, or you can purchase the binding materials and do it yourself).
Website – Sites such as Wix, WordPress, and others offer various free templates and tools that will allow you to design a digital legacy cookbook. You can make changes, update recipes, add notes, and include videos and pictures. Then share the site with those you want.
Podcast – If you are particularly media savvy, a podcast is a fun way to share recipes. As you talk about the recipes, perhaps bring another family member or friend to give their thoughts. Then share the recipe, possibly making the recipe as you tell the story making the dish special.
Video/Documentary – If you are comfortable in front of the camera, consider a cooking show version of how to make those family favorites. Again, bring in family and friends to help, and share their stories about the dish or special family memories.
What about Pictures
Do you have pictures from family get-togethers? Perhaps you have pics where everyone is around the table and enjoying a holiday meal. These pictures are priceless, especially if you include the names of the people in the picture!
Also, as you create a legacy cookbook, take time to include the stories, interesting tidbits, and fun facts that make your family unique. The next generation (especially the younger generations) might not think those stories are vital right now, but the day will come when they want to know their roots and an heirloom cookbook will be a great place to start.
Organizing a Legacy Cookbook
There is no wrong way to do this! For example, you might choose to group them by seasons, holidays, or special family events, whether breakfast, lunch, dinner, or desserts, or perhaps by categories – appetizers, soups, main dishes, veggies, etc. Then it is up to you. Not sure where to start? No problem. Gather the recipes first, and then see what organizational style best suits you and the format you are planning to use for your cookbook. Just be sure to include a table of contents so people know where to find a specific recipe.
Choosing the Recipes
There are two basic approaches to this: making all the selections and creating a solo project or reaching out to other family members and asking them to contribute favorite family recipes.
If you opt to make all the recipe selections independently – a bit of a monumental task – a good starting point is making a list of those recipes you are often asked to share. Then start flipping through any cookbooks you have, looking for those pages that are stained, splattered, dogeared, or perhaps slightly damaged. Chances are, these less than perfect pages contain the recipes you have made the most because they are favorites. If you have made notations on any of these pages, be sure to include those with the recipe. If you opted for a printed format, consider making photocopies of any recipes with your handwriting in them. There's something extra special about those notes that make the recipe more personal!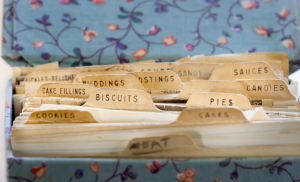 Measurements, Terminology, and Ingredients
Consider adding a page that explains things like specific abbreviations: tsp. is teaspoon, lb. is a pound, and so on. Abbreviations for cooking terms are not as commonly taught in school as they once were. Also, providing definitions or explanations for cooking words like sauté, a roux, simmer versus full boil, and so on will help keep the recipes from seeming difficult.
Put it Together
Once you have collected all the recipes, pictures, and stories, it's time to put them together. Yes, it will take a bit of time, but you are crafting an heirloom. And, whether you choose a hard copy or digitized version, your legacy cookbook will be a prized possession.
So, what recipes will you include in your cookbook? We would love to know. Why not get started on your legacy cookbook today. After all, the holidays are right around the corner, and it would make a wonderful gift!