Spring is Around the Corner: 9 Ways to Get Ready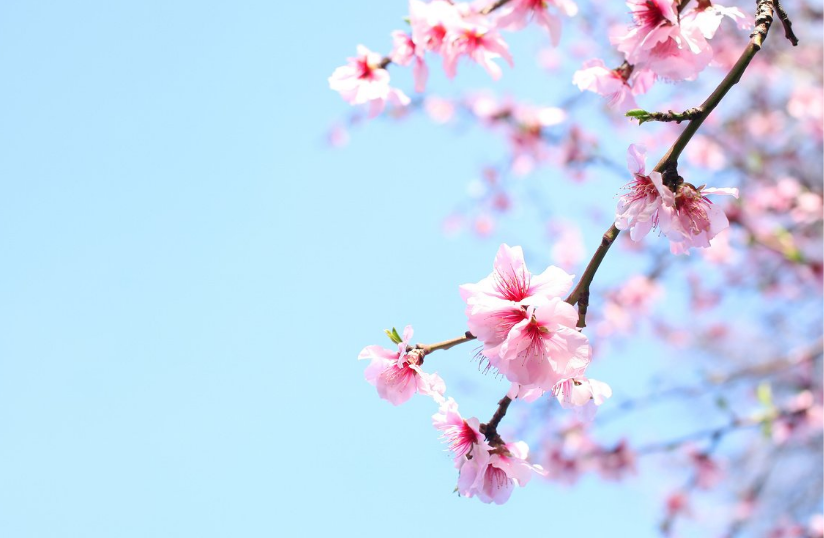 With spring just around the corner, it is hard not to get excited about a new season. And like every new season, we should celebrate spring in some fashion. So, if you are looking for some COVID-friendly activities that can help spring 2021 be a bit better and more enjoyable, then we have nine ideas to help you.
Nine COVID-Friendly Spring Activities
1. Plan an outdoor workout routine. To maximize energy and catch some healthy rays, make the most of the outdoors by crafting an exercise routine or mapping out a new route to walk or jog. Getting a little exercise can be fun, and you should easily be able to social distance and stay healthy.
2. Consider a new hobby. Now is a great time to try something new! Whether it's bird watching, woodworking, reading (Why not do it outdoors and get some sun, too!), or something more active like pickleball or disc golf. The warmer weather of spring is the perfect time to expand your list of interests.
3. Spring cleanout. Take time this spring to clean out those closets, cabinets, and shelves and pass those unneeded items along to someone who may need them. Even with COVID, places are still taking donations, though you may have to call ahead to determine what precautions and parameters are in place.
4. Plant a garden. Here's a great spring activity you can do inside or out. Consider planting a small garden – be it fragrant herbs, spring flowers, or your favorite veggies. Regardless of your preference or location, gardening is an enjoyable way to add meaning to your surroundings!
5. Take part in the National Cherry Blossom Festival. Did you know you can be a part of the National Cherry Blossom Festival in Washington, D.C., even if you can't be there in person? That's right! From March 2 – April 11, the Cherry Blossom Festival is going to be available to enjoy virtually and will have special events such as a virtual Pink Tie Party for its viewers.
6. Craft custom cocktails. While you might not be having parties and guests over these days, it doesn't mean you can't have fun in the kitchen. Now is a great time to perfect that spring cocktail or summery drink so you can share it when get-togethers become the norm again.
7. Watch baby animals with your grandkids. Are you looking for a fun activity to do with your grandkids? Why not go "to the zoo"? No, you may not be able to visit in person, but these zoos have zoo cams you can all watch together: Phillip Island Nature Parks (Australia), Dublin Zoo, Houston Zoo, and N.C. Zoo are just a few.
8. Decorate Easter eggs – virtually – with your grandkids or neighbors. Set up a Zoom call, get your eggs and the dyeing materials of your choice, and have fun making a new memory with the grandkids as you decorate eggs for Easter. Just because you can't do it in person doesn't make it any less fun!
9. Try some new recipes! Spring is a wonderful time of year to try new foods and experiment with fresh herbs and spinach, artichokes, rhubarb, and shallots when they are plentiful. Concerned about shopping? Opt for services like Instacart that will deliver right to your door. Here are some recipes for inspiration:
Spinach Strawberry Salad
1 small bag of baby spinach leaves, washed and dried
1 pint strawberries
2 shallots, sliced
6 oz. sliced almonds
8 oz. feta cheese
Mix all together and serve with a balsamic, wine, or berry vinaigrette.
Grilled Apricots
Slice apricots into 1/4-1/2-inch slices and place on a lightly oiled grill. When light grill marks appear, remove from heat and top with burrata or fresh sliced mozzarella, drizzle with honey, and voila! A great snack or light dessert. Want to add some protein? Add a piece of prosciutto or salami.
One-Pan Chicken with Artichokes and Sundried Tomatoes
4 thin-cut boneless, skinless chicken breasts
8 oz. sundried tomatoes, drained if packed in oil (The oil can be reserved for cooking.)
1 small can of artichokes
1 shallot, diced
8 oz. fresh mushrooms, sliced
8 oz. chicken stock
White wine
2 tablespoons of cream cheese
2-3 oz. heavy whipping cream
2-4 tablespoons of olive oil
Salt, pepper, paprika, oregano
1⁄2 tablespoon Italian seasoning
Sprinkle seasonings liberally on each chicken breast. In a medium skillet, add oil and pan-fry the chicken breasts (3-4 minutes per side). Remove from heat.
In the same skillet (Don't stop and wash it!!), a bit more oil and then sauté the mushrooms for 2 minutes. Add in shallots and lower heat slightly. When shallots start to get translucent, add in artichokes and sundried tomatoes. Sauté for 30-45 seconds, then add in chicken stock. Let simmer for 2-3 minutes, then add in 2.5 cups of wine. Let simmer a few more minutes until the sauce starts to reduce.
Slowly add in whipping cream, followed by the cream cheese. Let simmer 1-2 minutes to thicken slightly, then return chicken breasts to the skillet. Let the chicken cook another 4-5 minutes in the sauce, then serve.
**Great served with orzo, rice, or couscous!
So, how will you make the most of spring this year? We'd love to hear your thoughts and ideas. These may get you headed in the right direction but whichever options you choose, be sure to have fun and stay healthy!